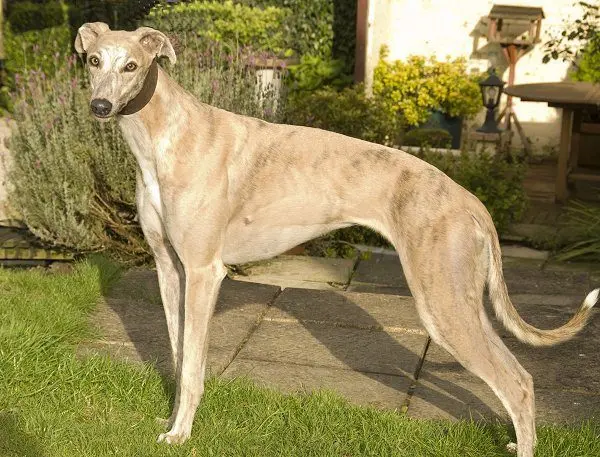 Characteristics
| | |
| --- | --- |
| Country of origin | Australia |
| The size | Large |
| Growth | 66–82 cm |
| The weight | 25–40 kg |
| Age | 13–15 years old |
| FCI breed group | not recognized |
Brief information
Smart and cunning;
Born hunters;
devoted to the owner;
dominant;
Energetic.
Character
The Australian Greyhound took the best qualities from his eminent ancestors, which is useful for hunting, but she is a rather aggressive animal with a complex character, which begins to appear already from puppyhood. As a companion, such dogs are not very suitable, except perhaps for protection. The dog recognizes only his master, if he turns out to be firm enough in his upbringing and wins unquestioned authority.
Australian greyhound – Care
The Australian Greyhound is a hardy, unpretentious animal, although not adapted to cold climates, since the undercoat is not developed.
The short coat of the dog does not require special care, it is enough to comb it out once a week . You need to bathe it only as it gets dirty. Ears , claws , eyes of the dog are treated if necessary.
Conditions of detention
Keeping these dogs in an apartment is not worth it, they need large enclosures , and individual ones, since Australian greyhounds can fight among themselves.
The breed has great potential for sports . With the right and firm upbringing, champions can be raised from Australian greyhounds. The dog needs a lot of exercise . If the dog does not receive them, thereby dumping energy, then it will direct it to aggression and destructive actions.
Prices
You can't buy a puppy of this breed in Russia. With some perseverance, Australian greyhound puppies will be found in their historical homeland. The price will start from 1 thousand US dollars.
Australian greyhound – Video