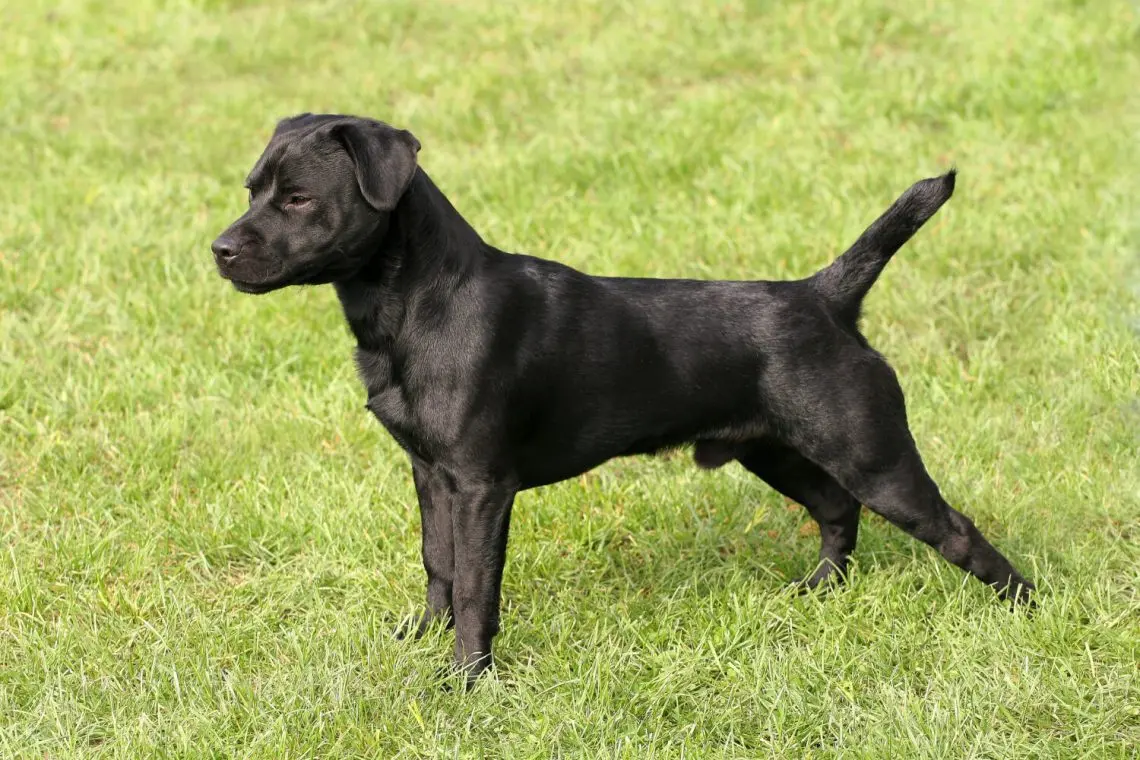 Characteristics of Patterdale Terrier
| | |
| --- | --- |
| Country of origin | Great Britain |
| The size | average |
| Growth | 25-38 cm |
| Weight | 5.5–10 kg |
| Age | 13–14 years old |
| FCI breed group | not recognized |
Patterdale Terrier Characteristics
Brief information
Bold, independent;
Without proper physical exercise, it becomes uncontrollable, cocky;
There are long-haired and short-haired varieties.
Character
The Patterdale Terrier was bred in Great Britain in the middle of the 20th century to protect livestock and hunt. His ancestor is the black fell terrier. They are so closely related and so similar that some hobbyists confuse them by confusing names and characteristics.
Nevertheless, the English Kennel Club officially recognized the Patterdale Terrier as a separate breed in 1995, at the same time its standard was developed.
The Patterdale Terrier is a real hunter, a dog with a lively temperament and impressive working qualities. In the 1960s it was considered one of the best breeds for burrowing in the rugged terrain of northern England.
Behaviour
Today, the Patterdale Terrier is not only a working dog, but also a companion. He successfully competes in agility and obidiensu. A quick-witted dog quickly grasps information and instantly understands what the owner wants from him. But, like any terrier, he can be wayward and stubborn. Therefore, it is so important to find an approach to the dog, so that she would 100% trust the handler. The Patterdale Terrier rarely makes contact and is suspicious of all strangers. He can become an excellent guard and protector of the home and family. The qualities necessary for this are in his blood.
Representatives of this breed especially need timely socialization. If the owner misses this moment, problems cannot be avoided: most likely, the pet will grow up aggressive and nervous. The same goes for physical activity, by the way. The Patterdale Terrier must get tired on walks, return home exhausted. Otherwise, the energy that has not been splashed out will be directed to tricks in the house, and at the same time the pet is unlikely to listen to the owner.
The Patterdale Terrier is not the best choice for a family with children. It is not worth waiting for him to babysit the kids. But he can make friends with a school-age child.
As for the neighborhood with animals, the rather tough character of the terrier, the hunter, is also manifested here. He will not tolerate a cocky relative, he can get along with cats only if the puppy is taught to them from childhood. And rodents for a terrier are prey, such a neighborhood is simply dangerous.
Patterdale Terrier Care
Grooming for the Patterdale Terrier depends on its coat type. For short-haired dogs, it is enough to wipe with a damp hand every day and once a week comb out comb of medium hardness. Long-haired breeds should be brushed with a stiff brush twice a week.
Conditions of detention
The Patterdale Terrier can hardly be called a house dog, it is a happy villager. But, if the owner is able to provide the pet with the necessary physical activity, he will feel comfortable in urban conditions.
Patterdale Terrier – Video