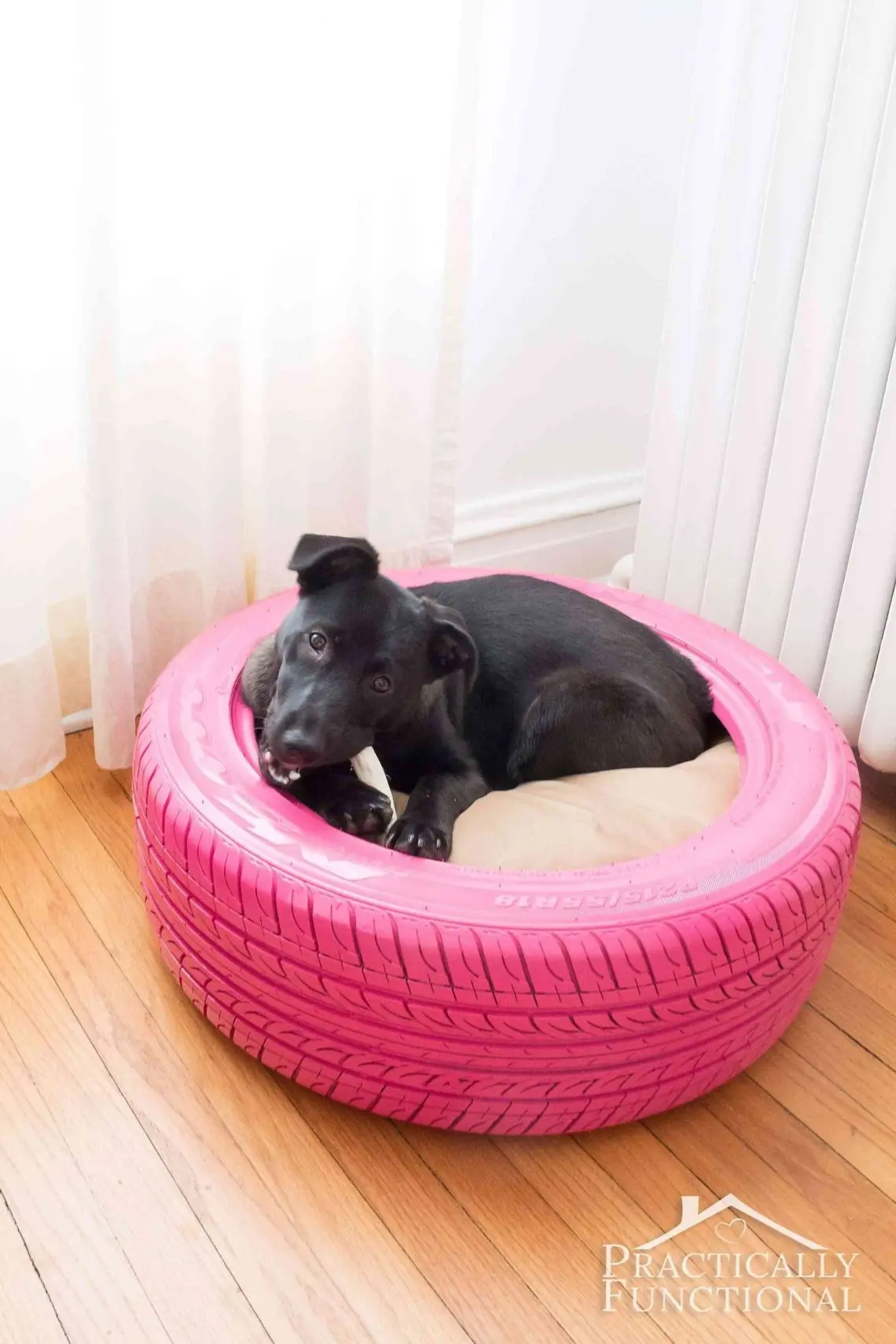 The bed is irreplaceable for the dogs living in the house. This is your pet's own corner, where he can relax and gain strength. What's more, a warm and soft bed is a must for puppies who can easily catch a cold on a cold floor, and for older dogs that are prone to developing joint diseases.
Type of sunbeds
Beds can be closed and open type. Experts recommend having both options – for winter and for summer. The closed type is otherwise called the "cradle", and the open one resembles a bedding or pillow.
Material
Particular attention in the manufacture of beds should be given to the materials used. For filling, depending on the weight of the dog, a synthetic winterizer or foam rubber is suitable. Larger pets will feel more comfortable on firmer pillows or bedding that will not allow them to collapse under their own weight.
For filling, do not use fluff or feathers: they can become a habitat for ticks.
As upholstery, it is desirable to use natural lint-free fabrics such as cotton. The winter version can be insulated with a sheepskin. Be careful: some materials can cause an allergy in a pet or an increased electrification of wool.
Ideas for a lounger
The easiest sunbed to make with your own hands can be made from a sweater or pullover of the owner. The upper part (sleeves stuffed with padding polyester) is a side that goes around the lounger, and the lower, main part of the sweater is a sleeping place, you just need to put a pillow inside. All holes must be sewn up so that the pet does not pull the filler out of it, and then sew the sleeves to the main part in such a way that a bed is obtained. In addition, a sunbed can also be made from a box by cutting off the upper part of the walls and laying a pillow inside.
What should I look for?
Hygiene

Try to make a separate pillow cover so that it can be easily washed. Wet cleaning of the lounger should be carried out at least once a month.

Size

The bed needs to be changed as the puppy grows up so that it is not crowded.

Placement

Couch – a corner for rest and sleep. Try to find a suitable place in the apartment for this. Do not put the sunbed in a noisy room, in drafts or in the aisles.

Color

For the manufacture of a lounger, choose materials of dark colors: stains and dirt will not be visible on them. If desired, you can paint the sunbed with waterproof paints.

Pet habits

Watch how your dog sleeps. For those breeds that like to curl up, oval beds are suitable. And for those who like to stretch their paws, it is better to make a rectangular bed.
19 September 2017
Updated: December 21, 2017