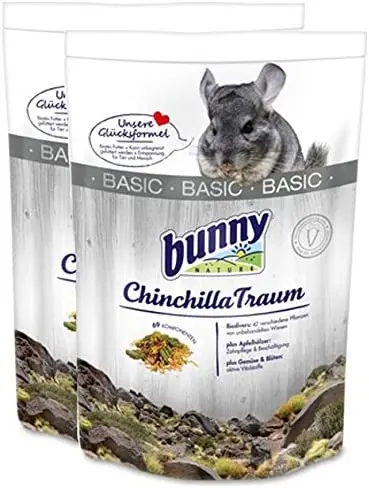 The best food for chinchillas: composition, description, rating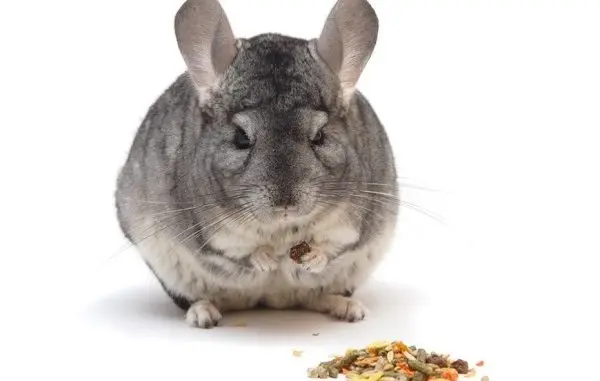 When looking at a wide range of brightly colored industrial food packages, many owners are at a loss as to how to choose the best food for chinchillas. What criteria should be used to determine the quality of food for these animals and how to choose ready-made food for your pet in order to satisfy his taste preferences?
Types of food for chinchillas
In the wild, chinchillas live in arid and poor vegetation areas, so the diet of these small rodents is not very diverse. The basis of their menu are legumes and cereals, young shoots of shrubs and cacti, moss and tree bark.
The body needs of domestic chinchillas are the same as those of their wild compatriots. And food for a fluffy pet should not be radically different from the usual diet of animals. After all, these animals have a rather sensitive digestive system and many products can cause irreparable harm to their health.
Industrial feeds are developed taking into account the natural needs of chinchillas and only components that are useful and necessary for rodents are included in their composition.
Prepared food is divided into three types:
concentrated feed. These include cereals and granular mixtures containing cereals, legumes, dried fruits and nuts;
hay made from dried stems of cereals and meadow grasses (alfalfa, clover);
green fodder, which is germinated shoots of wheat or oats, as well as young sprouts of plants, such as dandelion, horse sorrel or burdock.
The basis of the diet of animals should be concentrated food, since hay and greens serve as a top dressing for animals, and not the main source of food.
Important: foods intended for other domestic rodents (rats, hamsters) are categorically not suitable for chinchillas, since they contain completely different ingredients and trace elements.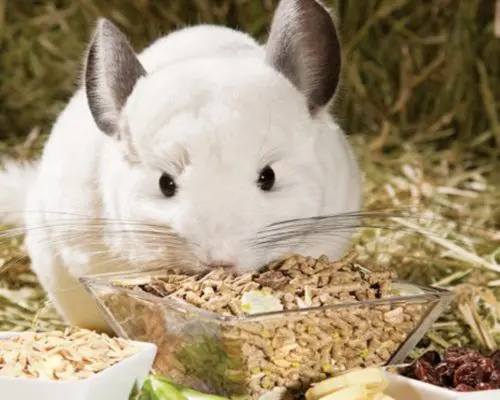 The composition of grain mixtures for chinchillas
Ready grain feed contains the nutritional ingredients necessary for these rodents, which are easily absorbed by the digestive system of furry animals. The main components of such products are grains of cereals and legumes and dried grass. As additional elements, some manufacturers add wheat or oat bran, raspberry cake and brewer's grains to the chinchilla feed. Also, grain feed may contain small amounts of fats of animal origin (fish and meat and bone meal).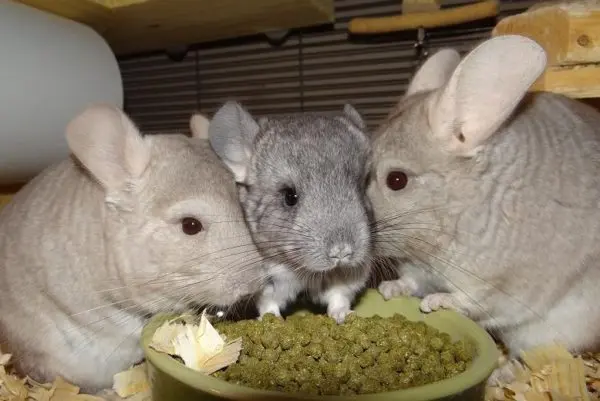 The grain mixture must be fresh, so if the food has an unpleasant rotten smell, you should refuse to buy it. Spoiled food is unsuitable for feeding chinchillas and can provoke serious diseases of the gastrointestinal tract in animals.
Granular food for chinchillas: advantages and disadvantages
Often, owners are lost when choosing food, not knowing which is better – grain or granular. In fact, both of these foods are made from the same ingredients and the only difference between them is the form of release.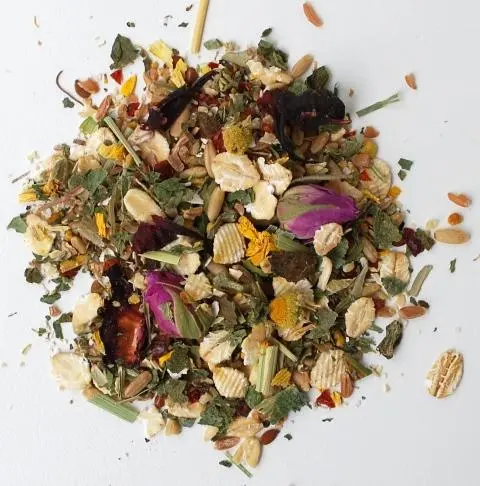 The advantage of feed in granules lies primarily in cost-effectiveness. After all, fluffy animals are quite picky and picky in matters of feeding and choose only their favorite components from the feed, scattering the rest around the cage. If granules are poured into the feeder of a rodent, then the pet has no choice but to eat the offered food entirely.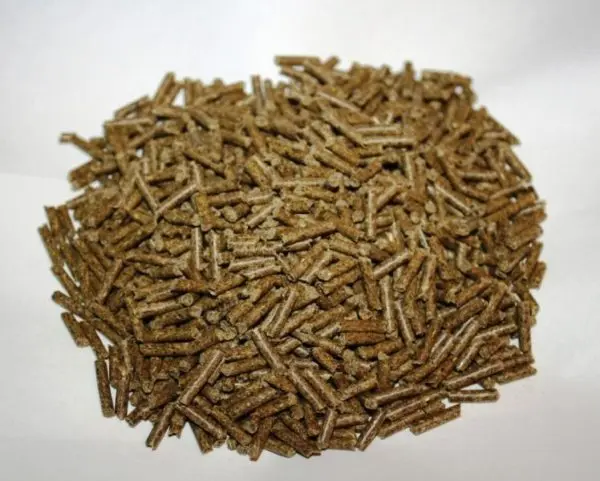 Among the shortcomings, one can note the expensive cost of some brands that produce granular feed. Also a big minus of the granulate is the fact that some chinchillas flatly refuse such a treat, preferring the grain mixture.
Important: when purchasing granular food for chinchillas, you should pay attention to its shelf life, which should not exceed three months from the date of manufacture. Otherwise, there is a possibility that preservatives have been added to the food, due to which the food is stored longer, and such substances can pose a threat to the health of the animal.
Complementary food for chinchillas
Complementary foods in the form of granules, hay and greens will significantly diversify the menu of fluffy pets and serve as an additional source of vitamins. You can buy complementary foods for chinchillas at a pet store, or you can prepare them yourself, knowing which herbs and plants are useful for these animals.
The composition of industrial complementary foods includes various herbs, ground and pressed into granules. They are given to animals no more than two or three times a week.
Giving preference to complementary foods from fresh herbs, it is advisable for the owner to study the information on when and what to collect, so as not to feed the rodent with dangerous and poisonous plants.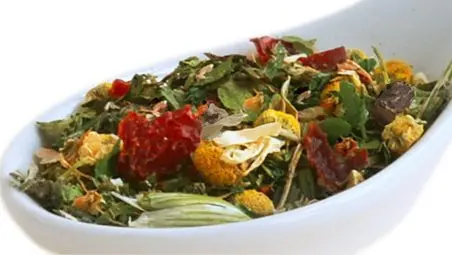 Fluffy pets can:
spinach and lettuce leaves;
young shoots of nettles, dandelions, burdocks and plantain;
raspberry and strawberry leaves;
alfalfa and clover greens.
Poisonous plants for animals:
Celandine;
Dopey grass;
Hemlock;
Fern;
Hypericum
All plants are harvested away from highways and industrial plants. Before offering a treat to a pet, the herbs are washed and dried.
It is strictly forbidden to give wet grass to chinchillas.
Chinchilla food: classification and rating
Ready-made food for small rodents can be divided into two categories: super premium, premium.
These are the best foods for chinchillas in the form of nutritious grain or granular mixtures, taking into account all the needs of the rodent organism and made from quality cereals. Such food can be attributed to the products of the Belgian brand Versele Laga.
Premium class food for chinchillas
The ratio of price and quality of premium class feeds makes them popular among owners of small animals. These are balanced mixtures, rich in proteins and fiber, beneficial for the health of animals. They produce premium food brands Vitapol, Beaphar, Little One and Vitakraft for chinchillas. You can also select food for chinchillas animals from the brand Zoomir.
Taking into account the feedback from owners and experienced farmers who breed chinchillas, you can rank the best feed for these animals.
Rating of the best food for chinchillas
| | | | |
| --- | --- | --- | --- |
| Fry food | Pros | Cons | Estimated cost rub. |
| Versele laga crispy pellets | Low Carbohydrate | Not available in all pet stores | 400 rubles |
| Green Valley | Affordable price | It contains only herbs, therefore it is not suitable as the main food | 200 rubles |
| Vitakraft pellets | Delicious granules that animals eat without a trace | Not found | 250 rubles |
| Grain free | Balanced composition | Not all components are eaten by rodents | 480 rubles |
| Jr farm food | Good value for money | Difficult to find in pet stores | 430 rubles |
| Xstra Vital | High in fiber and vitamins | Too many carbs | 375 rubles |
| Vitakraft emotion | Fragrant granules, balanced composition | Expensive cost | 700 rubles |
| Little animals | Large package, affordable price | Poor composition, few cereals | 70 rubles |
Ready-made food for chinchilla: an overview of the most popular brands
Before choosing a particular brand of food, the owner should study the composition of the food mixture and check the food for the presence of substances such as preservatives and flavorings.
granulated food for chinchillas vitakraft in addition to the main components (cereals, fiber), it also contains vegetable oils, malt and prebiotic inulin, which improves digestion;


Food for chinchillas vitakraft

Beaphar care for chinchillas consists of quality cereals (wheat, oats and barley), legumes, alfalfa, a small amount of dried vegetables and echinacea extract, which strengthens the immunity of animals;


Food for chinchillas Beaphar care

in the feed jr farm for chinchillas (jere farm) includes grains of wheat, oats and corn and a dried mixture of beneficial herbs such as lovage, mint and thyme. And the content of yucca extract in the diet helps to eliminate unpleasant odors from rodent secretions;
feed for chinchillas versele laga chinchilla nature includes whole grains and dried peas, which help the animals grind their teeth. It also contains useful vitamins, fatty acids, trace elements and useful plant extracts that help maintain the immunity of furry pets;


Feed for chinchillas versele laga chinchilla nature

feed for chinchillas little one (little van) gained popularity among owners due to its affordable price and pretty good quality. It contains herbal and grain granules, corn flakes and carob;


Food for chinchillas little one

german granular

food for berkel chinchillas

(berkel)

it has a balanced composition, which, in addition to cereals and beans, includes wheat and oat bran, alfalfa and flax seeds;


Berkel chinchilla food

in the feed Little animals, produced in granules, there are grass flour, cereal seeds, brewer's yeast, alfalfa, minerals and vitamins.


Food for chinchillas Pets
Important: when purchasing food packaging at a pet store, it is advisable to check whether the product is certified and in no case buy dubious products from under the counter.
Video: comparative analysis of feed for chinchillas
How much does chinchilla food cost
The cost of industrial feed depends not only on the quality and country of origin, but also on the volume of packaging. Ready-made food from foreign brands is more expensive than domestic food, since its price includes the cost of transportation.
The average price for a bag of food for rodents ranges from 70 to 400 rubles.
DIY food for chinchillas
Some owners prefer to make their own food for their furry pets. The reasons for this are different: there is no necessary brand in the pet store, the animal does not like ready-made food, or the quality of the factory food leaves much to be desired. It is not difficult to make a feed mixture for a rodent at home, and such food has one undoubted advantage – the owner is always confident in the quality of the ingredients.
But, when choosing components for feed on your own, it must be borne in mind that it must be balanced and satisfy the needs of animals for proteins, carbohydrates and fats.
As a percentage, the diet for chinchillas should consist of:
50% carbohydrates (legumes);
25% proteins (cereals and herbs);
15% fiber (fruits, vegetables);
5% fat (nuts, sunflower and flax change).
The main composition of do-it-yourself chinchilla food includes cereals and chopped dry herbs. In limited quantities, seeds, nuts and dried fruits are added to such food. Do not forget about vitamins and mineral supplements, which can be bought at a veterinary pharmacy.
To make a feed mixture you will need:
whole grains of wheat, oats and barley;
legumes (beans, peas, soybeans);
ground corn kernels;
herbal flour made by grinding dried alfalfa, nettle and plantain;
dried vegetables and fruits (raisins, slices of apples, pears, carrots);
nuts and seeds;
vitamin supplements such as bone meal, chalk, and dietary sulfur.
In order for chinchillas to eat such food without a trace, and not choose only their favorite ingredients, granules can be prepared from these components. For this purpose, the prepared food is diluted with boiled water to make a thick viscous mass. The mixture is passed through a meat grinder, cutting off slices two to three centimeters long in the process. The resulting granules are dried during the day and given to pets.
Important: home-made chinchilla granules are stored in a dark, dry place for no more than a month.
Proper nutrition is the key to well-being and health of furry pets. Therefore, it is so important to choose a good food for a small rodent that will satisfy all its needs and allow you to always remain active, energetic and cheerful.
Video: how to prepare food (grain mixture) for chinchillas with your own hands
Review of the best food for chinchillas
3.4 (68.33%) 36 votes