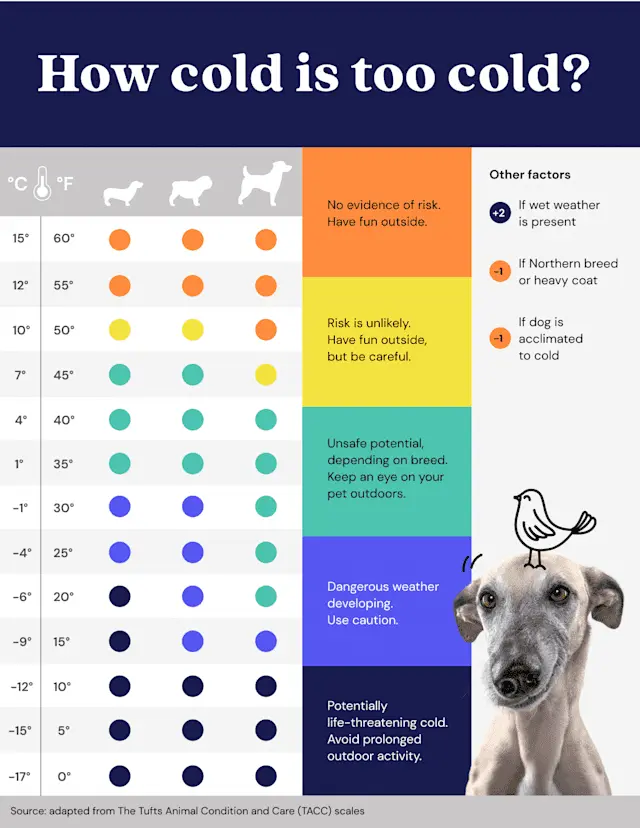 How to understand that the dog is cold on a walk?
It should be borne in mind that healthy large dogs with a good layer of subcutaneous fat and thick hair cool more slowly and endure the winter more easily. For small, short-haired dogs, or animals weakened by disease, as well as old men and puppies, winter can be a severe test.
If the dog lives in an apartment
For an apartment dog, which always lives in warmth, going out into the cold is a shock. However, a healthy animal must quickly adapt to it. But, unfortunately, this is not always the case. By what signs can you understand that the dog is cold?
An animal that is desperately cold, whines, tightens its paws, pulls the owner along with it to the house. Frozen dogs begin to shiver violently and tuck their tail in an attempt to keep warm. In addition, paws can break in small apartment dwellers, and the animal simply falls into the snow.
If your dog refuses to walk in the cold, shows all the signs of freezing, then you should take care of warming your four-legged friend. To do this, you need to purchase several insulated overalls, the top of which is made of waterproof fabric. The dog's paws usually do not need to be insulated, however, special shoes should be purchased if you have to walk along paths covered with reagents.
If the dog lives on the street
Owners who decide to get a pet for protection and plan to keep it all the time on the street, first of all, need to think about how the dog will endure the winter with its winds, snowstorms and frosts, which can be very severe even in the southern regions of our country. Of course, you can also keep a short-haired dog (for example, a Rottweiler) outside, but you need to be aware that in order for the pet to endure the winter normally, it will be necessary to build a well-heated, draft-free room.
Nevertheless, most often for life in the yard, dogs with thick hair are chosen, large, able to easily endure the vagaries of the weather. For example, Caucasian Shepherd Dogs. However, even they can be killed by prolonged exposure to the cold and the inability to dry the wet coat. Owners need to remember that for a normal wintering, the dog must have an insulated booth with wooden flooring in front of it, high-calorie food, and the ability to run around in a fairly large area. It is also worthwhile to understand that dogs that have grown up on the street tolerate bad weather well, but if you send a pampered apartment animal accustomed to warmth into the aviary, then frosts can seriously undermine his health.