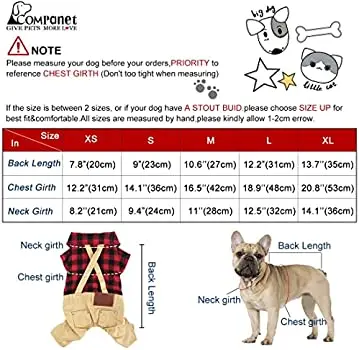 How to choose a jumpsuit for a dog?
Most often, owners purchase all kinds of accessories and overalls for small dogs, but there are also many offers for dogs of other, larger breeds.
Overalls for dogs: types
Dog fashion is not much different from human fashion. The variety of styles, colors, sizes and materials allows you to choose clothes for your pet for almost any occasion.
Raincoat
Raincoats for dogs are made from waterproof fabric and usually do not have a warm lining. They help protect the coat from dirt in rainy weather. If the pet has a fairly thick coat, a raincoat can be used in the cold season. However, if the dog is the owner of a short coat or does not have it at all, a warmer version should be purchased so that the animal does not get sick.
Demi-season overalls
Such a jumpsuit can be made from both waterproof and plain fabric. It also differs from a raincoat in that it has a warm (usually fleece) lining. Designed for walks in autumn and spring.
Winter coveralls
Winter overalls for dogs are not much different from human winter clothing. They are quite well protected from getting wet and very warm. Such a jumpsuit is a must have not only for owners of small breeds of dogs. Unlike people who are protected from the cold thanks to warm clothes and shoes, animals have only their own fur, which clings to a lot of snow and gets wet quickly. The only exceptions are breeds bred specifically to work in harsh cold conditions: for example, the Alaskan Malamute or the Siberian Husky.
Vest
Many owners do not consider overalls for large breed dogs a necessity. However, even large dogs can become overcooled in a cold winter, especially if there is a lot of snow. The main thing in this case is to protect the chest of the animal. Especially for this, vests for dogs were invented. Usually they are fastened with Velcro, so they are quite versatile in size.
home overalls
Home overalls are made specifically for dogs with very short hair or no hair at all. Such pets can easily catch a cold in winter just lying on the cold floor, while a soft and warm fleece overall can protect them from hypothermia.
How to choose and what to look for?
If you have the opportunity to take your pet to the store, this will solve the problem with choosing the size. For example, overalls for dogs of medium breeds may fit your dog in all respects, but the length of the legs will be too short.

To choose a jumpsuit, you need to measure the girth of the neck, chest and back length:

The girth of the neck can be measured by the length of the collar;

The circumference of the chest is measured at its widest part;

The length of the back is the distance from the junction of the shoulder blades (beyond the neck) to the base of the tail. Add a few centimeters to this figure, and then the overalls will not hinder the dog's movements.

Stand your dog upright to take your measurements as accurately as possible.

If your pet's measurements fall between two sizes, choose the larger size.

It is important to pay attention to the fact that overalls are for boys, for girls and universal (with corresponding holes for each gender).

Many companies make overalls for medium dogs, taking into account the characteristics of each breed separately.

Remember that a dog needs to be taught to wear clothes from childhood. Otherwise, she may simply refuse to walk in overalls.
Photo: Collection
November 8, 2018
Updated: November 21, 2018