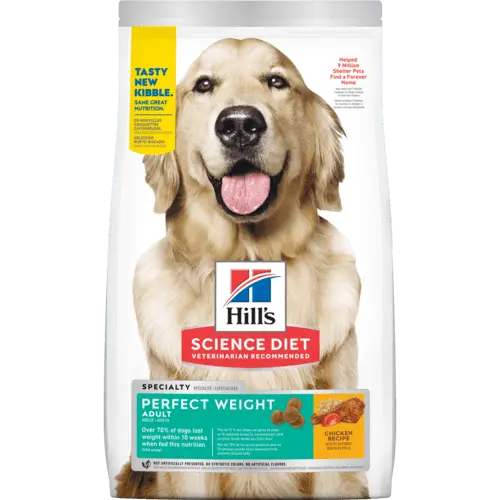 Sensitive digestion
One of the most common dog problems is sensitive digestion. The system responsible for the processing and assimilation of food is really delicate, so failures happen often.
Symptoms of indigestion: increased gas formation, irregular stools, mushy form of feces. However, only a specialist can correctly confirm or refute the diagnosis, so the dog should definitely be shown to a veterinarian.
As for the diets intended to solve this problem (among them we can note Royal Canin Gastro Intestinal Low Fat, Purina Pro Plan Veterinary Diets EN Gastrointestinal и Hill's Prescription Diet i/d Canine Low Fat), then their composition is somewhat different from the composition of conventional feed. So, they additionally include prebiotics that improve the not very rich microflora of the canine intestines, omega-3 and omega-6 unsaturated fatty acids that fight inflammation. Rice is often the source of carbohydrates in these dietary foods. The dog's body quickly digests it and extracts the maximum nutrient.
alimentary allergy
Allergies are another common dog ailment. In fact, this term refers to the hypersensitivity of the immune system. It is worth noting that the so-called hypoallergenic food cannot serve as a cure for the body's reactions to certain irritants. They are designed for something else – to reduce the likelihood of their exacerbation.
Here, a veterinarian should also come to the aid of an owner who suspects an allergy in his pet. He will identify its source and prescribe an appropriate diet that excludes unwanted foods. It is recommended to observe it throughout the life of the dog.
For example, the Royal Canin Sensitivity Control Chicken and Rice Moist Diet is indicated for animals with food allergies or intolerances to gluten, lactose, or other ingredients. It is also recommended for pets suffering from chronic idiopathic colitis, atopic dermatitis, diarrhea. Foods recommended for food allergies are also available from Purina Pro Plan and Hill's.
Other troubles
Sensitive digestion and allergies are not limited to the health problems that a dog has. It is important to remember: in all cases, only a specialist can give qualified advice.
The already mentioned Royal Canin has many offers for animals prone to certain diseases. Cardiac is a diet for dogs with heart failure, Hepatic is for liver disease, Diabetic Special Low Carbohydrate is for dogs with diabetes, Mobility C2P+ is for diseases of the musculoskeletal system, and so on. There is also a special food for neutered dogs – the Royal Canin Neutered Adult dry diet, designed for medium-sized adult animals.
Also for dogs with special needs, brands such as Hill's, Advance, Purina Pro Plan and others are offered.