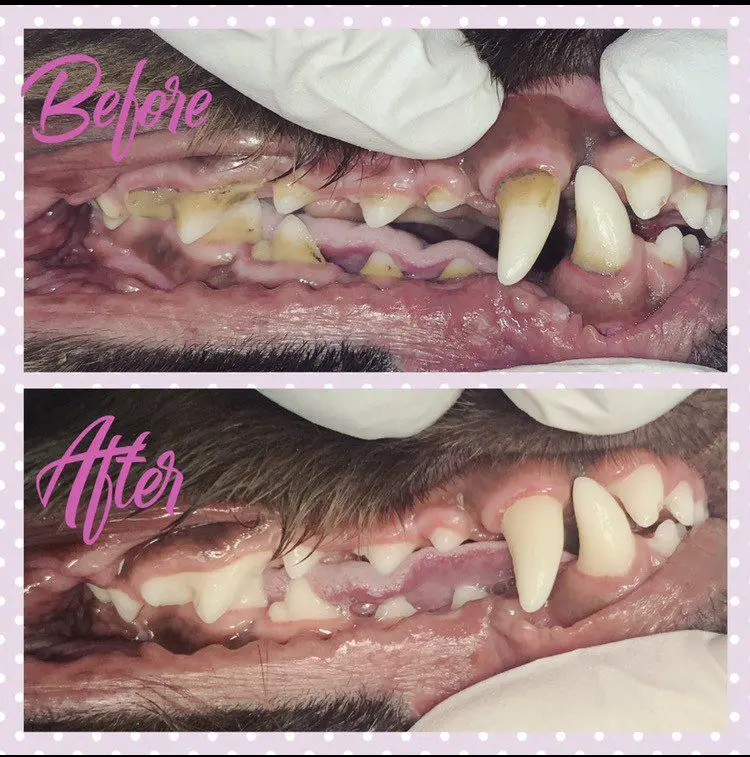 Independently clean plaque it is still possible if the animal does not mind, but it is difficult to cope with tartar at home. Various types of pastes do not fight the problem at all, but only prevent its possible occurrence, and even then not always effectively. How is the removal of tartar in a dog? In veterinary clinics, this procedure is called "sanitation of the oral cavity." PSA is given to dogs and cats that have tartar or plaque buildup on their teeth, which in turn leads to bad breath, gum disease, and tooth decay.
Doctors recommend this procedure under general anesthesia (general anesthesia), and there is a logical explanation for this. First, the dog is not stressed. I fell asleep with dirty teeth, and woke up with a snow-white smile. Secondly, it is easier for doctors to carry out the procedure with high quality and to devote enough time to cleaning and polishing each tooth. Of course, it happens that the anesthetic risks are extremely high, in such cases they look for the safest way to help the patient. But this is more the exception than the rule.
How will the day pass for a pet that is brought to the clinic for oral cavity sanitation and removal of tartar? You arrive at the clinic, you are met by an anesthesiologist and a dental surgeon. They examine the pet, talk about what they plan to do, whether some teeth need to be removed, and which ones can be saved. The anesthesiologist will talk about how the anesthesia will work.
Next, the dog is placed in his "ward", where he is usually entertained by the clinic staff so that he does not get bored without you. In my practice, there was a case when the dog was very calm if she watched cartoons. And, of course, we turned on her cartoon channel for the whole day.
Before cleaning, the patient is prepared for anesthesia, put into a state of sleep, and the dentist begins to deal with the teeth. As a rule, during this procedure, 3-4 people work with the pet (an anesthesiologist, a dental surgeon, an assistant, and sometimes an operating nurse). After the end of the dentist's work, the patient is transferred to the hospital, where he is taken out of anesthesia, and in the evening you already meet your pet, cheerful and with a snow-white smile.
Unfortunately, PSA does not give long-term results if you do not follow daily oral hygiene, namely brushing your teeth. Yes, it is difficult to teach your pet to brush his teeth, but this will allow you to go to the dentist much less frequently.
Photo: Collection