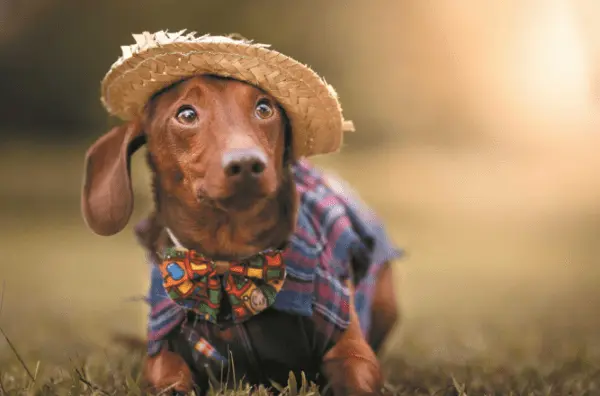 How to prepare a dog for life in the country?
Mandatory vaccinations
Thousands of animals die of rabies every year, but you should not think that this disease is dangerous only for wild inhabitants of forests and urban street animals. Pets can easily become infected with rabies both in the country and in the city; Rabies can be carried by mice, rats, hedgehogs, street cats and dogs. The symptoms of rabies do not appear immediately, and by the time they become noticeable, unfortunately, it is already impossible to help the animal in most cases. This is why it is so important to regularly vaccinate your pet against rabies.
What is important to know:
The first rabies vaccination is given to puppies aged 1,5 to 3 months, a few days before the first walk on the street;

Vaccination should be carried out throughout the life of the dog;

It is better to keep the dog warm for several days after vaccination, so it is recommended to vaccinate during the dry and warm season – just before the start of the summer season;

10 days before vaccination, you need to give your pet an anthelmintic.
If there are stagnant ponds near your summer cottage in which the dog can swim, then be sure to vaccinate her against leptospirosis.
This acute infectious disease cannot be cured on its own, and the consequences of it can be very serious. Vaccination is carried out according to the same rules as for rabies. If you do them at the same time, then the vaccines must be from the same company.
Tick ​​treatment
A dog in the country can pick up ticks – carriers of piroplasmosis. This is a dangerous seasonal disease that is severe and often leads to the death of an infected animal. As with rabies, it's hard to spot right away and extremely difficult to treat, so it's important to keep your pet safe.
How can I do that:
Pet stores sell a variety of tick repellers: sprays, drops, special collars. Unfortunately, there is no way to predict which product is right for your dog, so it can take time to find the best option;

Regardless of the type of product, it must be applied (or put on) to the dog 3-7 days before the trip to nature. The active substance needs time to act;

The instructions for the drug will indicate after what period the procedure should be repeated. Fix and don't forget;

If you know that there is a very large number of ticks in the area where you plan to travel, then you can combine various means. For example, a few days before the trip, treat the dog with drops, and already directly in nature, periodically spray it with a spray against ticks;

You should also regularly check your pet for ticks. Especially carefully you need to examine the ears inside and out, behind the ears, under the collar, in the armpits and in the groin.
Caring for long haired dogs
If the pet does not participate in exhibitions, then try to make his life easier and cut before the summer season. Short wool in the warm season has a number of advantages:
It is easier to look for ticks and fleas in it;

It is easier to get dirt, grass, thorns out of it;

The pet is not as hot as with long hair.
Professional groomers know how to shorten the long coat in such a way as to preserve the characteristic appearance of the breed.
Mandatory veterinary first aid kit
It is very important to remember that many medicines intended for humans are toxic to dogs, while others must be given in a strictly defined dosage. In addition, it is impossible to predict what may happen in the country, so it is better that the pet has its own first aid kit.
It should include:
Gels for the treatment of wounds, scratches, burns;

Bandages, adhesive plasters, disinfectants;

Preparations for injuries, sprains, bruises, heat stroke;

Antipyretics;

Medicines for vomiting, diarrhea, food poisoning;

Antihistamines.
Also, before each trip to the country, update the contact list of veterinary clinics that are nearby, as well as the numbers of specialists who are ready to promptly advise you on any issue.
By following the rules of preparing a dog for the summer season, you protect it from possible suffering and yourself from unpleasant anxieties and problems. Remember: the best manifestation of love is competent care.