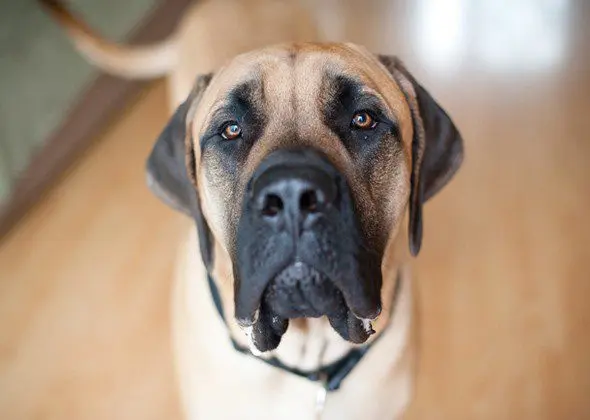 Large breed dogs for keeping in an apartment
As for my opinion, let's reason logically. An apartment for a dog is not a lawn, not a lawn in the park, not the park itself, and not even a wasteland behind your house. It is on the street walking in every sense of the word. This wasteland should be large enough to run and jump, pee and poop. It is in the wasteland that grass, and trees, and all sorts of bushes should grow and grow. And tired and devastated, they return to the apartment to eat and drink, to plop down on the bedding (well, or on the master's sofa). And sleep … sleep … sleep … until the owner returns from work and takes him outside. This is me to the fact that the apartment is a kennel for a dog and nothing more. Yes, I agree, a kind, but a kennel. And the kennel should provide only a comfortable rest and nothing more. The kennel should be large enough for the dog to lie there stretched out to its full height. And this is even the largest dog in the world can provide any human apartment. That is, the Tibetan Mastiff, and the Russian Borzoi, and the Caucasian Shepherd, and the Spaniel, and the Yorkshire Terrier, and the Miniature Pinscher in the kennel sleep in exactly the same way. Therefore, in the apartment you can keep dogs of any breed and any size. True, there is one condition: dogs need to be walked until they are tired.
However, an inexperienced dog lover may object: after all, a St. Bernard and a Chihuahua occupy a completely different amount of space! That's because he doesn't know canine relativity or, in other words, canine relativity. And according to this theory, the St. Bernard in the apartment takes up less space than the Miniature Pinscher or Jack Russell Terrier. Because the St. Bernard, like the Irish wolfhound, can occupy only one corner of the room at a given time, and the Jack Russell Terrier can be simultaneously in 3-4 places in the same room. I checked…
But the funny thing is that, no matter what arguments are found against keeping any breed of dog in an apartment, they are kept in apartments and will be kept. And all of them – from the northern riding huskies to moseks, carried on their hands – live and live for themselves.
And there is one more weighty argument, expressed by the well-known phrase: if you really want, then you can!
January 16 2020
Updated: January 21, 2020