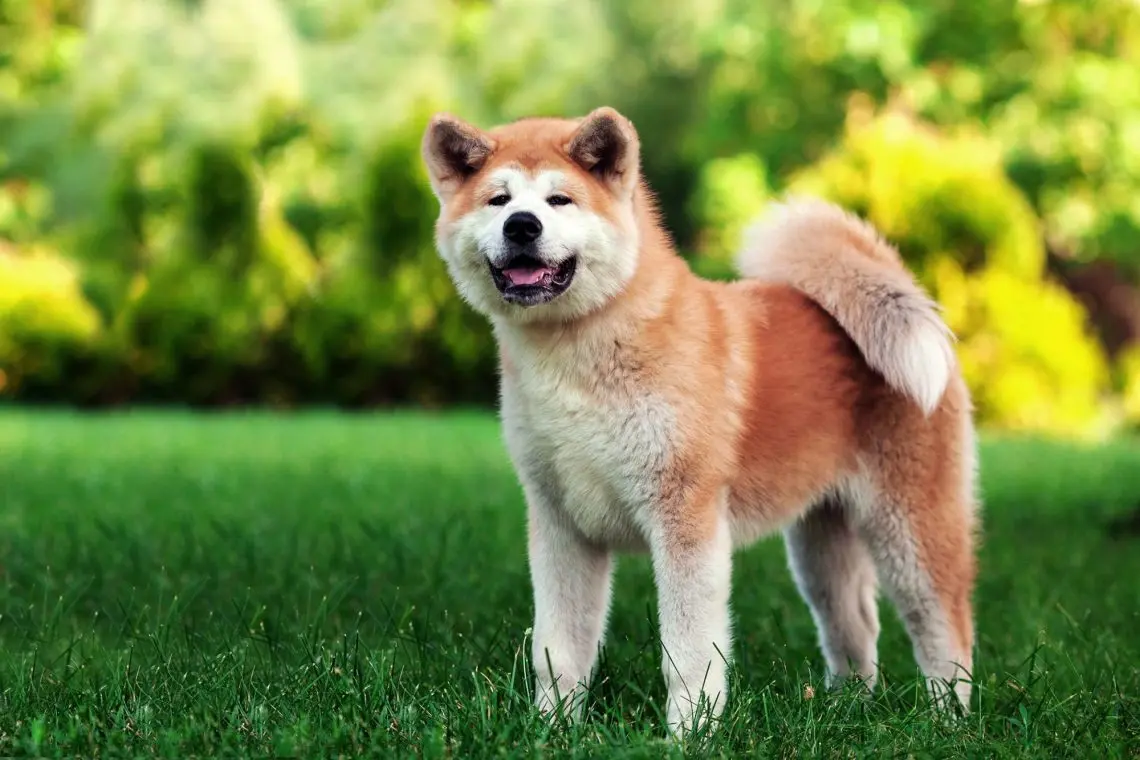 We have prepared for you lists of Japanese names for dogs – boys and girls. Choose a Japanese nickname from the list or get inspired for your own!
Japanese nicknames for dog boys
Aikido – "the road to peace of mind and harmony"

Akaru – "joyful, cheerful"

Anto – "safe island"

Atsui – "energetic"

Ame – "long-awaited rain"

Aibo – "called, loving"

Akihiro – "smart"

Bimo – "light"

Wakai – "forever young"

Jun – "obedient"

Daimon – "the main gate of the temple"

Yoshimi – "close friend"

Yoshi – "good"

Izamu – "warrior"

Isami – "brave"

Ikeru – "alive, full of energy"

Kaisin – "soul mate"

Koji – "ruler"

Keikei – "possessing brilliant abilities"

Kazari – "decorating with his presence"

Kaiho – good news

Kan – "royal crown"

Catsero – "son of the conqueror"

Kumiko – "child"

Machiko – "happy"

Makoto – "true"

Mitsu – "radiance"

Mikan – "orange"

Nikko – "bright sun"

Nobu – "faithful"

Natsuko – "child of summer"

Osami – "solid"

Ringo – "apple"

Satu – "sugar"

Sumi – "light"

Suzumi – "progress"

Tomayo – "guardian"

Takeo – "brave warrior"

Toru – "wandering"

Fuku – "happiness"

Hoshi – "son of the stars"

Hiromi – "the most beautiful"

Hiro – "famous"

Hideki – "bringer of wealth"

Shijo – "bringing good"

Yuchi – "brave"

Yasushi – "bearer of truth"
Japanese nicknames for girls dogs
Aneko – "big sister"

Atama is "main"

Aiko – "beloved"

Arizu – "noble"

Ayaka – "bright flower"

Gati – "graceful"

Gaby – "incredibly beautiful"

Gaseki – "impregnable rock"

Jun – "obedient"

Eva – "night"

Zhina – "silver"

Izumi – "energy"

Ichigo – "strawberry"

Yoshi – "perfection"

Kagayaki – "shine"

Kawai – "cute"

Kyoko – "happy"

Leiko – "arrogant"

Mamori – "protector"

Mai – "bright"

Miki – "flower stem"

Miyuki – "happy"

Minori – "the place where true beauty lives"

Natori – "famous"

Naomi – "beautiful"

Nazo – "mystery"

Nami – "sea wave"

Oka – "cherry blossom"

Ran – "lotus flower"

Rika – "beautiful fragrance"

Rei – "thank you"

Shiji – "friendly support"

Sakura – "cherry blossom"

Tanuki – "sly fox"

Tomo – "friend"

Tori – "bird"

Taura – "brilliant lake"

Fuafua (Fafa) – "soft"

Khana – "blooming"

Hiza – "long"

Chiesa – "beautiful morning"

Yuki – "snowflake"

Yasu – "calm"
How to find ideas for nicknames in Japanese?
Suitable Japanese dog names can be found among the place names for both boys and girls: Shinano, Ishikari, Biwa, Handa, Komaki, Akita, Yatomi, Narita, Katori, etc. Take a look at the names of national Japanese dishes (Ramen, Sushi, Tonkatsu, Yakitori, Gyudon, Oden), holidays (Setsubun, Tanabata), names from mythology (Jimmu, Amida).
You can find the name using a translator. Translate your pet's characteristic (fast, joyful, white, spotted) into Japanese and listen to the sound. Long words can be abbreviated or come up with a diminutive abbreviation of this name. We also advise you to remember the names of your favorite characters from Japanese films, cartoons, books and anime. The names of historical figures, writers, directors can also become a suitable Japanese nickname for a dog.
Watch the puppy's habits and think about what you associate him with, take a closer look at his habits – so you can choose the perfect name!
March 23 2021
Updated: 24 March 2021