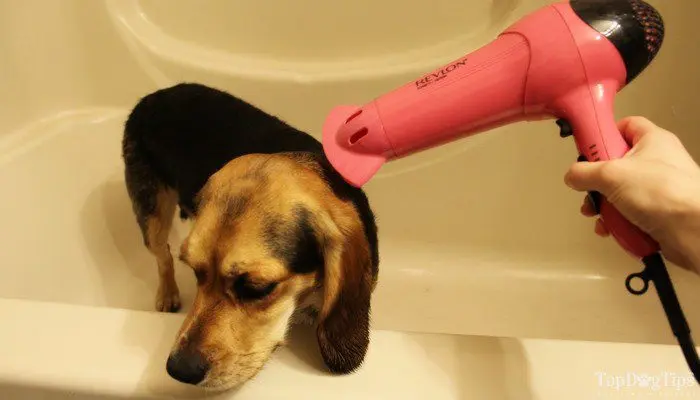 Dryer for drying dogs. How to choose?
A dog compressor, a cannon, and a turbo hair dryer are all different names for a hair dryer that is designed to dry animals.
Many owners are skeptical about the idea of ​​buying a dog compressor. If the result is the same – dry hair, then why buy a separate pet equipment? Indeed, for drying small short-haired dogs, it is quite possible to use an ordinary hair dryer designed for people. But this should be done very carefully so as not to burn the pet's hair; for this, the hair dryer must be set to the minimum temperature or to a gentle mode. But for pets with long hair, as well as in preparation for the exhibition, it is advisable to purchase a professional dog hair dryer.
What are the differences?
The compressor does not dry out the hair. It works at temperatures up to 27°C, which does not burn the skin of the animal and does not damage the hairs;

The compressor speeds up the shedding process. The hair dryer for dogs does not evaporate water, it kind of "knocks out" it. And along with moisture, under the influence of a powerful air stream, dead hairs are also removed. Therefore, experts recommend using it during molting to speed up this process;

The compressor is indispensable in the cold season. It allows you to dry the dog in just an hour, so that he does not catch a cold and does not get cold.
There are several options for dog hair dryers available in pet stores today. How do you know which one is right for your pet?
What to look for when choosing a compressor:
Hair dryer type. They are stationary and mobile, that is, portable. The first ones are convenient if your dog is a homebody, you do not travel with it and do not attend exhibitions. If the pet follows you everywhere and is an active participant in all kinds of activities for dogs, it is better to give preference to a mobile compressor.

Air supply speed. Compressor power is not as indicative as the air flow rate. Good models usually offer two inflation speeds and an airflow adjustment function. This is a big plus for animals that can be frightened by loud noises. A smooth increase in airflow power is unlikely to confuse even the biggest coward.

Материал. More expensive models are most often made of metal, while lower priced compressors are usually made of plastic.

Ergonomics. It is important not only to pay attention to the technical characteristics of the hair dryer, but also to such details as the length of the hose, its diameter, and the convenience of the design. For example, the longer the hose, the more convenient it is to use, and the narrower it is, the stronger the airflow.

The presence of additional nozzles. If the pet needs not only drying, but also laying wool, you should pay attention to models whose manufacturers offer several nozzles in the kit. They will allow you to give the dog's hair a different shape.
If you have no experience with blow-drying an animal, it is always best to leave the first procedure to a professional.
Otherwise, there is a risk of scaring the pet and forever discourage him from bathing and drying.
If you definitely want to carry out the procedure yourself, you should contact a professional groomer or breeder for a small master class and useful tips.
Photo: Collection